sophisTex is an independent software solutions and services provider. We focus on SAP S/4HANA, SAP Business Suite/ERP, SAP Product Lifecycle Management (PLM) and SAP Technical Consulting with strong knowledge in PLM integration scenarios including SAP Product Data Management Integration (PDMI).
Our mission is to facilitate you with the best software experience throughout your solution's complete lifecycle. sophisTex's highly technical and customer-oriented team is ready to support you in optimal utilization of software which brings the most value to your business. 
Our Work Ethic
sophisTex is an independent software development and consultancy corporation focusing on SAP Product Lifecycle Management (PLM). Our team is ready to provide you with full support and guidance whether we talk about software functionality, technical consulting, solution development or PLM processes. sophisTex is all about providing the best services and solutions to its customers. Several exceptional talents combine the energy and the design thinking of an innovative and agile enterprise with extremely well-organized and efficient internal processes.
sophisTex offers SAP S/4HANA conversion solutions which are designed to facilitate the smooth transformation of your business, from the initial implementation to continuous improvement and agile utilization of new innovations. 
Our team of experts is ready to enhance your existing software or customize and build a completely new solution in order to enable you to exploit the full capabilities of your SAP solution.  
sophisTex also provides its own solutions which increase the value of your SAP software and guide you towards smooth implementation from day one and beyond. We take professional service, support, and optimization to the next level with sophisTex Managed Application service offering which is designed to completely support you in your system management enabling a great solution experience. 
Founded in 2012, sophisTex already has a proven track record in implementing and enhancing SAP PLM solutions. sophisTex is working closely with SAP, has been involved in many SAP ERP & SAP PLM projects in discrete as well as manufacturing industries, delivered customer specific development in ABAP and ABAP WebDynpro/FPM, SAP Fiori and developed SAP add-on solutions that are referred to as even better than the standard by our customers.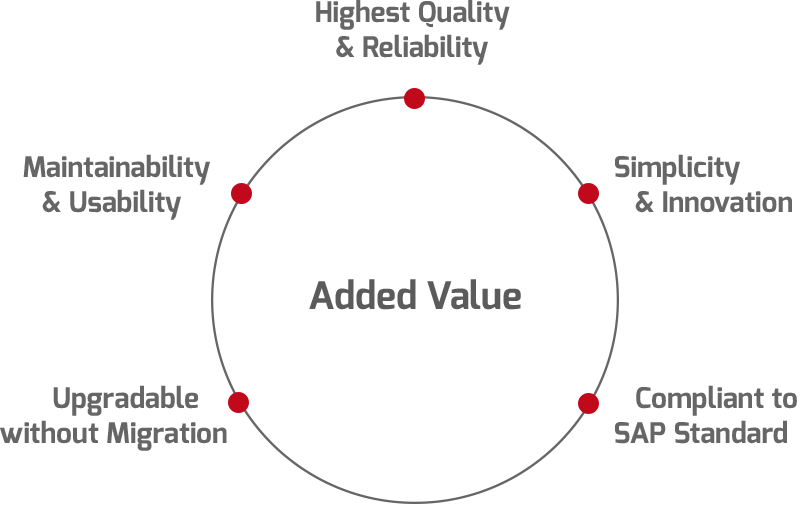 With sophisTex you will experience all the benefits of efficiently delivered new technology which increases your solution's ROI and brings the most value to your enterprise.
Education & Trainings
For SAP technology, SAP UI5 and ABAP e-learning trainings including live support, please visit our partner website www.quicksted.com (Quicksted GmbH)